Career and Education Fair for Veterans, CAF Members and Their Families
Career and Education Fair for Veterans, CAF Members and Their Families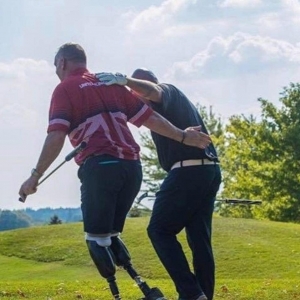 Did you know that almost 90% of Canadian Armed Forces (CAF) members look for civilian employment after they release from the military?
Gainful employment and satisfaction in the workplace can ease some of the stressors facing Veterans and families during the transition from military to civilian life.
VAC is committed to helping Veterans and their families transition to meaningful careers in civilian life. As part of this commitment we are hosting a Career and Education Fair in Calgary, Alberta at Ross Glenn Hall at the Mount Royal University campus on January 24, 2020 from 2:00 p.m. to 7:00 p.m.
The fair will be a tradeshow style event with booths for employers, educational institutions, volunteer organizations and other VAC partners. Some employers may be hiring on site at the fair so bringing an up-to-date resume is encouraged. We will also have a variety of workshops, activities and presentations throughout the day, including topics such as applying for federal government jobs, VAC services and benefits, and entrepreneurship.
For more information, please visit veterans.gc.ca/fair or contact vac.infovacfair-infofoireacc.acc@canada.ca.
We encourage you to pass this along to anyone who may be interested.
Sincerely,
Stakeholder Engagement and Outreach Team
Veterans Affairs Canada
500-1000 Innovation Dr.
Kanata, ON,
K2K 3E7