Living Mindfully: Promoting Connection and Mental Wellness for the Military Community
Living Mindfully: Promoting Connection and Mental Wellness for the Military Community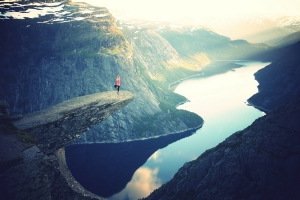 This series of nine workshops offered by the Southwestern Ontario Military Family Resource Centre – Hamilton Satellite office in partnership with OSISS (Operational Stress Injury Social Support) program have been created to promote connection and education within the military and veteran community. Being open to new experiences and knowledge, can teach participants how to live mindfully and in turn, find that balance between holding on and letting go. Please join us on this journey to move your life forward in a better way.
Living Mindfully: Promoting Connection and Mental Wellness for the Military Community has been kindly sponsored by the Royal Canadian Legion.
Series # 4 – Education
What: Understanding Medical Cannabis Basics and Awareness
This workshop increases understanding of cannabis, the potential health effects, and "Canada's Lower-Risk Cannabis Use Guidelines" which are designed for harm reduction.
Several clinicians from the DeGroot Pain Clinic will be providing information and a Q&A; as well as Amy Doelman, BA, MPH, Manager from PSP – Health Promotions.
When: Saturday January 18, 2020
Time: 10:00 a.m. – 1:00 p.m.
Where: Royal Canadian Legion, Branch # 622
12 King Street East, Stoney Creek, ON
Cost: Free with catered lunch provided
RSVP: Donna Pickering
PROGRAM COORDINATOR, HAMILTON SATELLITE OFFICE
SOUTHWESTERN ONTARIO MILITARY FAMILY RESOURCE CENTRE
905-972-4000 ext. 6623 — CSN: 625-6623
Donna.Pickering@forces.gc.ca
Who: Eligible participants would include currently serving, retired, medically releasing Canadian Armed Forces members, veterans and their adult military family members.
18 +
Donna Pickering
COORDONNATEUR DE PROGRAMME, BUREAU SATELLITE DE HAMILTON
CENTRE DE RESSOURCES POUR LES FAMILLES DES MILITARES DU SUD-OUEST DE L'ONTARIO
Donna.Pickering@forces.gc.ca<mailto:Donna.Pickering@forces.gc.ca> / TEL: 905-972-4000 X 6623 / CSN: 625-6623
WWW.CAFCONNECTION.CA<http://www.cafconnection.ca/>
If you have a Military Family emergency outside of Military Family Resource Centre office hours, please contact the Military Family Information Line at 1-800-866-4546.
500-1000 Innovation Dr.
Kanata, ON,
K2K 3E7