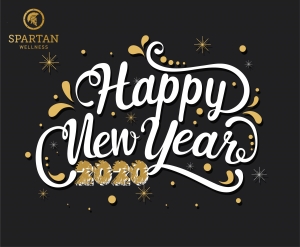 Spartan Wellness, our staff, and our volunteers wish you a very Happy New Year and all the best to you and your family in 2020!
Every end marks a new beginning. Keep your spirits and determination unshaken, and you shall always walk the glory road.
With courage, faith and great effort, you shall achieve everything you desire.
Now that 2019 – and the decade – is a wrap, we're looking forward to a brilliant New Year and all of the promise that it holds for fresh beginnings.
While we've made significant progress on our mission to support veterans and first responders, we're not content to rest. We have plans to continue to grow our network, support Veterans through community involvement and other exciting initiatives, including the launch of a learning network.
The year is already off to an exciting start with the opening of our first physical clinic in Comox BC. Here we look forward to serving the needs of veterans and first responders in their health care and wellness. Patients at this location, and those accessing our services online are now all able to access Canveda products at canveda.ca.
Every seed planted at the Canveda facility was planted by a Canadian Veteran. And now, with Canveda now open for the sale of dried flower, we will be offering all strains at $8.50 to Veterans and the first responder community. Canveda is committed to providing both patients and physicians with consistent, efficacious, high-quality cannabis products and with strict adherence to quality control, safety and reliability is assured.
To switch your prescription to Canveda, email info@spartanwellness.ca or call 1 866-770-8084.
We're also looking forward to launching our unique Medical Cannabis Learning Network (MCLN) this year! Available through web and mobile portals, the MCLN will provide both physicians and patients with Health Canada approved information, Patients will be able to access online virtual consultations and even order Medical Cannabis online.
There are really so many opportunities to be optimistic about in 2020. But before we wrap it up, let's take a look back and reflect on all of the goodness of the past year.
Spartan Wellness donated over $30000.00 to charities, not for profits, special events, dinners, sporting events, hockey teams, wheelchair associations, yoga and sound therapy sessions in 2019. But it's not simply about the amount donated; it's about the lives of Veterans and the first responder community that we are able to positively impact.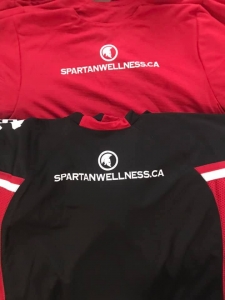 The Highway of Heroes Hockey Game
The Highway of Heroes Hockey Game is centered around Mental Health for Military members, Veterans, First Responders and their family members Spartan Wellness Co-founders Riad Byne, Karam Byne and others were recently at the inaugural game, where they gifted 158 hockey jerseys to the Veteran community.
To affect change sooner than later Spartan Wellness gifted all 158 jerseys to the Highway of Heroes now versus the three years that was originally planned.
A sincere "Thank You" to everyone that came out to the game and all of the organizers that helped make the night a reality. A special thanks to Kerri Lynn the jerseys turned out amazing!!
Emeritus Golf Tour
Emeritus is a Latin word, originally meaning "veteran soldier". Emeritus Golf is a not-for-profit corporation committed to providing access to the game of golf to serving and retired members of the Canadian Armed Forces, first responders, and their families, in recognition of their selfless service to Canada.
Spartan Wellness donated 7500$ in support of this friendly golf tour dedicated to veterans first responders and RCMP along with their families in helping with recovery and bringing community together through the sport of golf.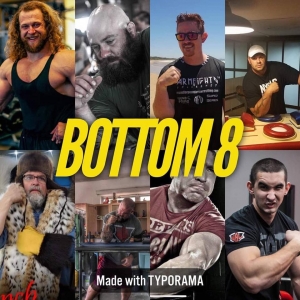 "Bottom 8" &
Comox Valley Wheelchair Basketball Association
Spartan Wellness co-founder and world arm wrestling champ Devon Larratt created an arm wrestling event named the "Bottom 8".
What originally started as a spoof of the "Top 8" armwrestling production, the "Bottom 8" focussed on many of the great personalities, relatable talent, and investment levels to the sport of armwrestling.
The event brought together other arm wrestlers for an event that raised enough for Spartan Wellness to donate a specialty basketball wheelchair for the Comox Valley Wheelchair Basketball Association; which in turn will be used at the up-coming 2020 Invictus Games in the Hague.

Music Healing Veterans
Music Healing Veterans is a dedicated not-for-profit organization of veteran and civilian volunteers with the objective of bringing FREE music instruction, loaner equipment and companionship to our local Military Veterans (Regular or Reserve; All Branches), First Responders (Fire, Police, EMT), Medical (Doctors, Nurses, etc.), Corrections Canada, and Canadian Border Services personnel. 
We believe as much as they do that music therapy is helping Canadian Veterans immensely, so we decided to donate $6000.00 to their mission.! 
The Wellness Soldier 4th Annual Veterans Dinner
The Wellness Soldier, a Veteran and chef that helps Veterans learn how to cook with cannabis, hosts an Annual Veterans Dinner. This year was their 4th iteration of the event and gives Veterans a night out filled with a FREE 4 course meal, speakers, raffle prizes and so much more! This was Spartan Wellness' 3rd time donating and speaking at the dinner.
There has been even more lives affected through our donations to the yoga classes in Comox and Hamilton; and support to the 24 Hours for Hero's workout and the Canadian Adaptive Snow Sports (CADS) organizations whom both support our veteran, RCMP, first responders, serving and their families through sport and physical activity.
We supported the 4th annual UCCO-SACC-CSN Ontario Region Golf Tournament for PTSD Awareness at the Camden Braes Golf and Country Club and to Camp F.A.C.E.S. (Families and Children of Emergency Services) for efforts in supporting families and children of fallen first responders.
The Soldier On Canada Fundraiser/Charity Golf Tournament Black Bear Ridge Golf Club Belleville, Ontario brought many Veterans together for a day of fun on the golf course.
Not to mention the multiple cannabis expos, collaborations, and helping Veterans lives that helped us close out 2019 on a high note and start 2020 on the right path. We will be working closely with these organizations and individuals in 2020 as well and we wish you a happy new year!!
Spartan Wellness
"Great Things Happen Together"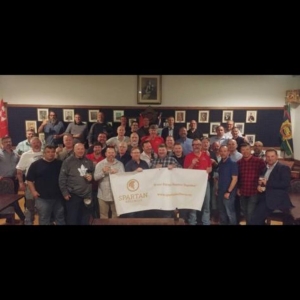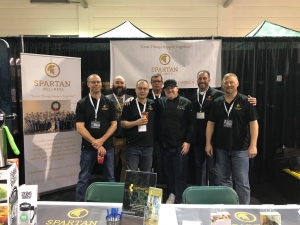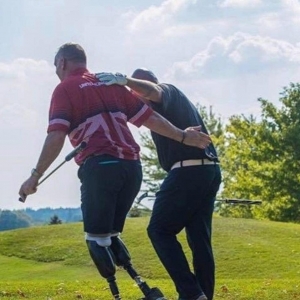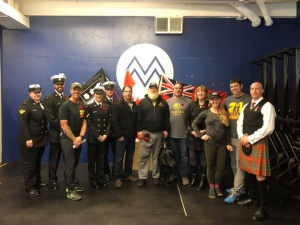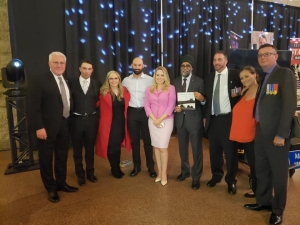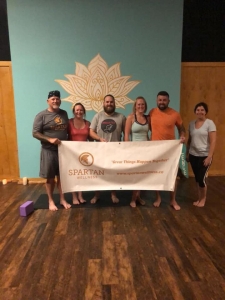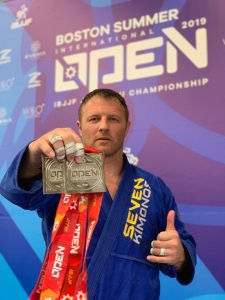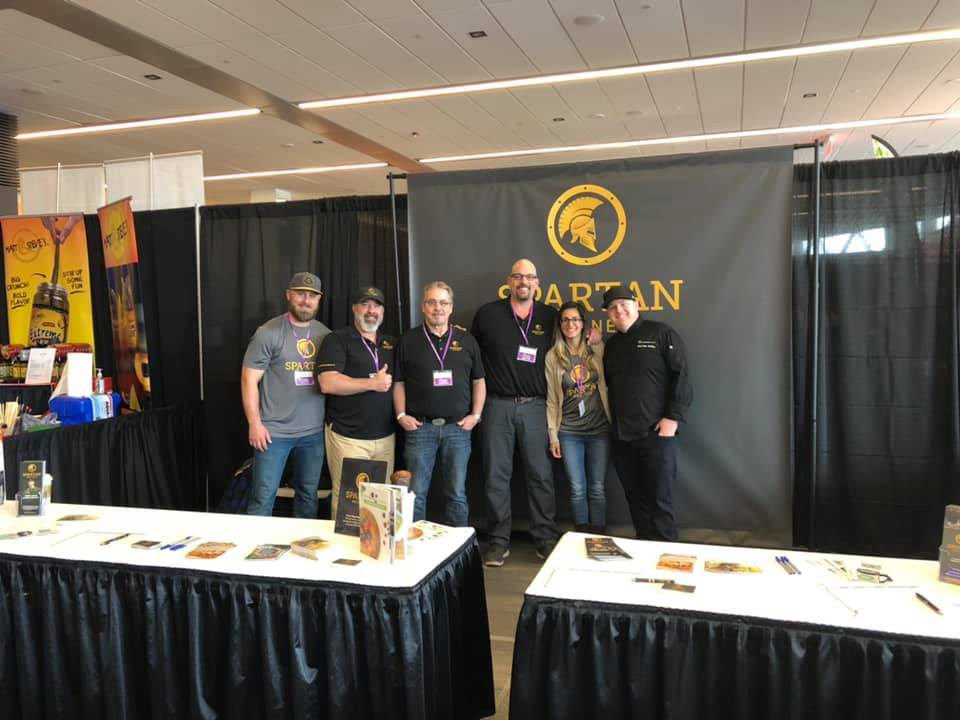 500-1000 Innovation Dr.
Kanata, ON,
K2K 3E7