What are Nurse Practitioners?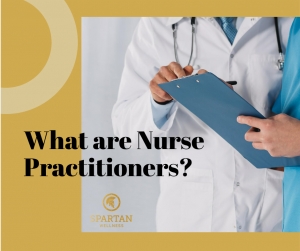 Nurse practitioners (NPs) are registered nurses who have additional education and nursing experience, which enables them to:
Autonomously diagnose and treat illnesses
Order and interpret tests
Prescribe medications
Perform medical procedures
NPs are health-care professionals who treat the whole person, an approach that includes:
Addressing needs relating to a person's physical and mental health
Gathering medical history
Focusing on how an illness affects a person's life and family
Offering ways for a person to lead a healthy life
Teaching persons how to manage chronic illness
2. Questionnaires for medical appointments:
As part of assessing, monitoring and/or adjusting medications, NPs may ask you to complete different questionnaires. These are another assessment tool to help NPs monitor your progression and/or maintenance of your injuries. Further, this is in line with several regulatory organizations such the College of Nurses of Ontario, College of Physicians and Surgeons of Ontario, Health Canada, and so forth. It helps us understand whether the intervention(s) are working (i.e. medical cannabis, topical pain creams, etc).
3. Communicating directly with NPs via email, phone, vsee, personal Facebook accounts, Facetime, etc…
We kindly ask you to send any medical questions or concerns to
info@spartanwellness.ca
. Our NPs are seeing many patients throughout the day and may be unable to answer your questions outside of a medical appointment. Please do not contact the NPs outside of medical appointments.
500-1000 Innovation Dr.
Kanata, ON,
K2K 3E7